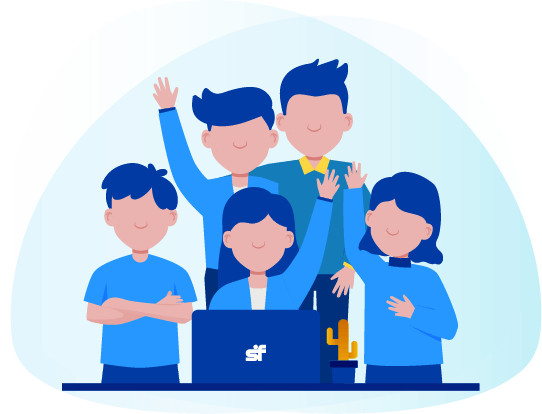 Great Company for Great Aspirations
A home signifies many things. It is a reflection of one's identity. A mark of having arrived in society. And most importantly, keeping the promise to loved ones. In other words, a dream that lights up every family and the nation.
At Sundaram Home, we are completely devoted to this dream.
Buying a home is a journey and Sundaram Home is the companion – staying by you all the way in your quest to turn your dream into reality.
A reassuring presence
65 year old heritage, 20 years in housing finance and 115 branches across India.
Financing your dreams
As safe as a bank; a plethora of home finance products prioritizing speedy turnaround time, personalized services and flexible approach. 
Transparency in process
Absolutely no hidden charges; every minor detail is laid-out before our customers.
Custodian-like approach
State of the Art storage facility for safety of title documents; custodians of not just our customers' wealth but also of their trust.
Legal assistance
Legal and technical appraisals are carried out by qualified in-house personnel saving precious time of our customers.
Consistent support
Always by our customer's side – from the beginning  of loan till the end of loan tenure; from timely reminders to issuance of statements and facilitating direct contact through mail.

We are not merely the holders of peoples' money but more importantly the custodians of their trust.

Mr. T. T. Srinivasaraghavan
Chairman
Mr. Harsha Viji
Non Executive Director
Mr. A N Raju
Non Executive Director
MS. BHAVANI BALASUBRAMANIAN
Independent Director
MR. MAHESH PARASURAMAN
Independent Director
MR. S. MAHALINGAM
Independent Director
Ms. C. Sruthi
Independent Director
Mr. Lakshminarayanan Duraiswamy
Managing Director
Mr. Lakshminarayanan Duraiswamy
Managing Director
Mr. P. S. Sridhar
Chief Financial Officer
Mr. R. Venkatasubramanian
Chief Compliance Officer & Company Secretary
Mrs. V. Janaki
Chief Technology Officer
Mr. Gaurav Mittal
Chief Business Officer
Ms. Hema Ganapathy
Chief Operating Officer
Mrs. Anitha Srinivasan
Chief Risk Officer
Mr. S. Ganapathi Subramanian
Chief Human Resources Officer
Mr. T. Kailashapathy
Head – Internal Audit
Sundaram Group – Heritage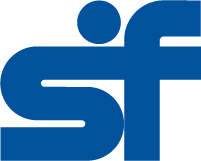 Sundaram Finance was established in 1954 when Sri T. S. Santhanam, the Founder, envisioned the future of hire-purchase finance in India. Started with the primary objective of financing the purchase of commercial vehicles, the company, has today grown into one of the most trusted financial services groups in India. It has a nation- wide presence of nearly 640 branches, over two lakh depositors and three lakh commercial vehicle and car finance customers.
Today, Sundaram Finance Limited has a diversified presence in Mutual Funds, Housing Finance, General Insurance, Information Technology, Business Process Outsourcing and Retail Distribution of a wide array of financial services and products.
The Sundaram way
Our Founder, Late Sri T S Santhanam, enshrined in the company, the core values which we call - The Sundaram Way - that have been our guiding light, through the decades. While we are deeply rooted in our values and proud of our heritage, we are also constantly innovating in terms of technology and processes to deliver the unique Sundaram Experience. Sundaram Finance embraces a philosophy that combines Growth, Quality and Profitability and remains rooted to its ideal of protecting and enhancing shareholder value.